A DECORATED, EXPERIENCED DWI LAWYER
Accused of Drunk Driving (DWI) in Galveston, TX?
Attorney Amber Spurlock Can Help You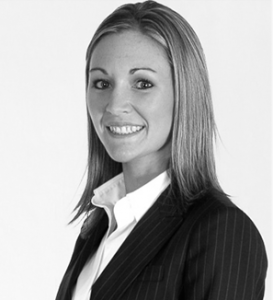 Attorney Amber Spurlock, a Galveston, TX native, challenges allegations of Drunk Driving (DWI) made by law enforcement officers against motorists. A drug driving offense carries serious implications and may lead to a number of other consequences aside from jail. Some of those consequences include lengthy Texas Drivers License suspension terms and other probationary requirements.
We never advocate pleading guilty to a DWI in Galveston, TX or accepting deals from prosecutors until first consulting with an experienced DWI lawyer. There are a number of various defenses to accusations of Drunk Driving and in a number of cases the evidence, if any, can be refuted.
Whether you were accused of a misdemeanor drunk driving offense, a serious felony DWI offense, or you're searching for an experience lawyer to help a loved one, I'm ready to help.
SPECIALIZED TRAINING FOR DWI DEFENSE
MEET ATTORNEY AMBER SPURLOCK
Highly Adept DWI Defense
Attorney Amber Spurlock is a dedicated and involved DWI Defense lawyer that takes her profession and her clients seriously.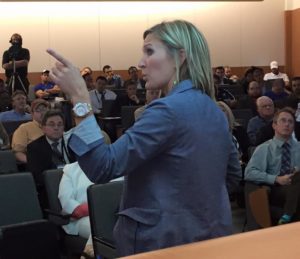 With a continuing focus on training, litigation strategy, and advanced chemical analysis study, few attorneys in Galveston can offer a more complete and solid legal representation for Drunk Driving cases.
Among Amber's Accomplishment & Accolades are the following;
ACS/CHAL Lawyer-Scientist
Recognition by SuperLawyers®
Gas Chromatography Course Instructor
Specialized Training for DWI & Chemistry
Former Federal Special Assistant Prosecutor
Former Air Force JAG Officer
Need to consult with Attorney Spurlock? Click here to send her a message and we'll contact you back immediately.
To learn more about Amber click here.
Understanding DWI Cases in Texas
If you were charged with a DWI related offense by Galveston area law enforcement officers that may be just the beginning of your situation.
Listed below are few variables that accompany criminal charges & convictions for drunk driving in the state of Texas.
Texas Drivers License Suspension
Administrative License Revocation
Criminal Penalties for Drunk Driving
County Jail and/or Prison Time
Loss of Driving Priviliges
Documented Criminal Background
Loss of Income Earning Potential
And More.
Galveston DWI lawyer Amber R. Spurlock is ready to talk with you about your options if you or a loved are facing prosecution of Driving While Intoxicated anywhere in or near Galveston, TX.
Contact me by contact form, or by calling 409-765-5614.
We're On Your Side
Serving Galveston County, Texas & Surrounding Areas
Galveston, TX
Texas City, TX
League City, TX
La Marque, TX
Clear Lake Shores, TX
Bayou Vista, TX
Hitchcock, TX
Dickinson, TX
Friendswood, TX
Santa Fe, TX
Kemah, TX
Jamaica Beach, TX
Tiki Island, TX
Bacliff, TX
San Leon, TX
Bolivar Peninsula, TX
Algoa, TX
Crystal Beach, TX
Gilchrist, TX
Port Bolivar, TX
409-765-5614